Happy Copy specializes in printing theses and reports since 1996. We have made an easy guide through our experience, see below. This allows us to print and bind your thesis quickly and easily.
DISCOUNT for STUDENTS
If you print ALL pages in fullcolor, we will bind it for FREE. The student price is € 0,30 per A4 fullcolor printed side (100 grams paper) and € 5, – startfee over the total amount. (standard on 100 grams paper)
Create a PDF of your Word or Pages file!
To prevent errors with staggered text and table of contents ALWAYS create a PDF file.  Use the option: 'Save as PDF' or with the windows program PDFcreator. Click here for the free download. Apple Pages files we cannot open, but you can export the file to PDF. Check your PDF file, this is exact how we print it.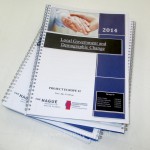 Mail your PDFfile to info@happycopy.nl
Please e-mail when you are finished, even when our shop is closed.
Is your file bigger than 10 Mb? Please send with https://happycopy.wetransfer.com
Write the following information in the mail:
The number of copies 
Single-sided or double-sided (by double sided, please indicate from which page number or add blank pages)
How to be bound (options: metal ring binder, black glue strip or black plastic ring binder)
Color back sheet (red, white, blue or black plastic front = transparent plastic)
Your phone number (In case we need to contact you, if we have questions, errors or problems)
Delivery time
Usually within 1 hour (max 2 hours, depending on how busy we are in the shop) We mail you back when your order is ready
Ready today? No problem!
Usually within 1 hour and up to 2 hours (depending on the crowds). Always mail your PDF file as soon as you have it ready and checked, this will bring us to the front of our queue. We often start processing the mail orders before we open. We will email you back immediately when your thesis or report is ready.
PAY ATTENTION!
Even when you come into the store with a USB stick or a hard disk, we ask you to email the PDF file with the above information. Only in this way we can guarantee everyone the 'one hour' delivery time. We always e-mail back immediately when the order is ready. Visiting our shop does not give priority to students who have sent it by e-mail. By e-mail is always the fastest option. Thank you for your cooperation. 

Experience
As a neighbour of the Haagse Hogeschool, Leiden University en ROC Mondriaan. Happy Copy has a lot of experience with this. However, we also regularly produce reports, theses, portfolios, papers for students from TU Delft, KABK, Hogeschool Rotterdam, etc.
---
A good way to create a PDF file from your (word) file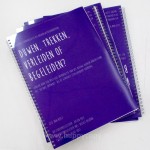 Download the free application PDFcreator from our website, click here
Instal PDFcreator and click during the instal a few times on OK.
Open your word (or other application) and check the content of your document and choose printing.
Select the printer 'PDFcreator' en press print. Click in the two following pop-ups 'Save'
Save your PDF file on your desktop and check the file.
Send your PDF file per mail (max. 10 Mb) or wetransfer
Also include in your mail the information about the amount of copies, single or double sides and your phonenumber.
We mail you back when the order is ready.
---
 How to use wetransfer:
Click on this link https://happycopy.wetransfer.com
Click on (+) sign to add files
In the 2nd field our e-mailadres info@happycopy.nl is prefixed
In the 3th field your e-mail
In the 4th field the description and your telefoonnumber